About Our Hot Tub Moving Company
HOT TUB MOVERS IS A PROMPT AND EXPERT PERSONAL SPA MOVING COMPANY THAT IS FAMILY OWNED AND OPERATED, LOCALLY FOR YEARS.
Founded in 2002, our company strives to assist commercial businesses and private, residential hot tub owners in moving or relocating their spas.

Utilizing state of the art equipment and durable trucks and trailers, we are devoted to providing our customers a safe and reliable service. Our employees are trained and experienced in handling every brand of hot tub, spa, or swim spa on the market today. As the fastest and largest growing hot tub moving company in Ontario, we transport between 4,500 and 6,500 spas each year. As the need for personal and commercial hot tub moving increases, so does the growth of our company. Please take a moment to learn more about our services and contact us for a free estimate. 

Crane Services
Crane Swim Spas and hot tubs to hard to reach places

Deliver Hot tubs from A/B
We Deliver Hot tubs from point A to B

Pre delivery inspection
Pre-delivery inspection of all hot tub move sites.
Long Haul Ready
As long as it's in Ontario we've got you covered. Our fleet is expanding to service you better.
Fast, Effective Delivery
We know that your time is valuable so we put an honsest effort in not wasting it by providing you with a fast effective delivery.
Highly Professional Services
We pride ourselves with giving the best in class customer service and satisfaction. We belive in doing things right the first time.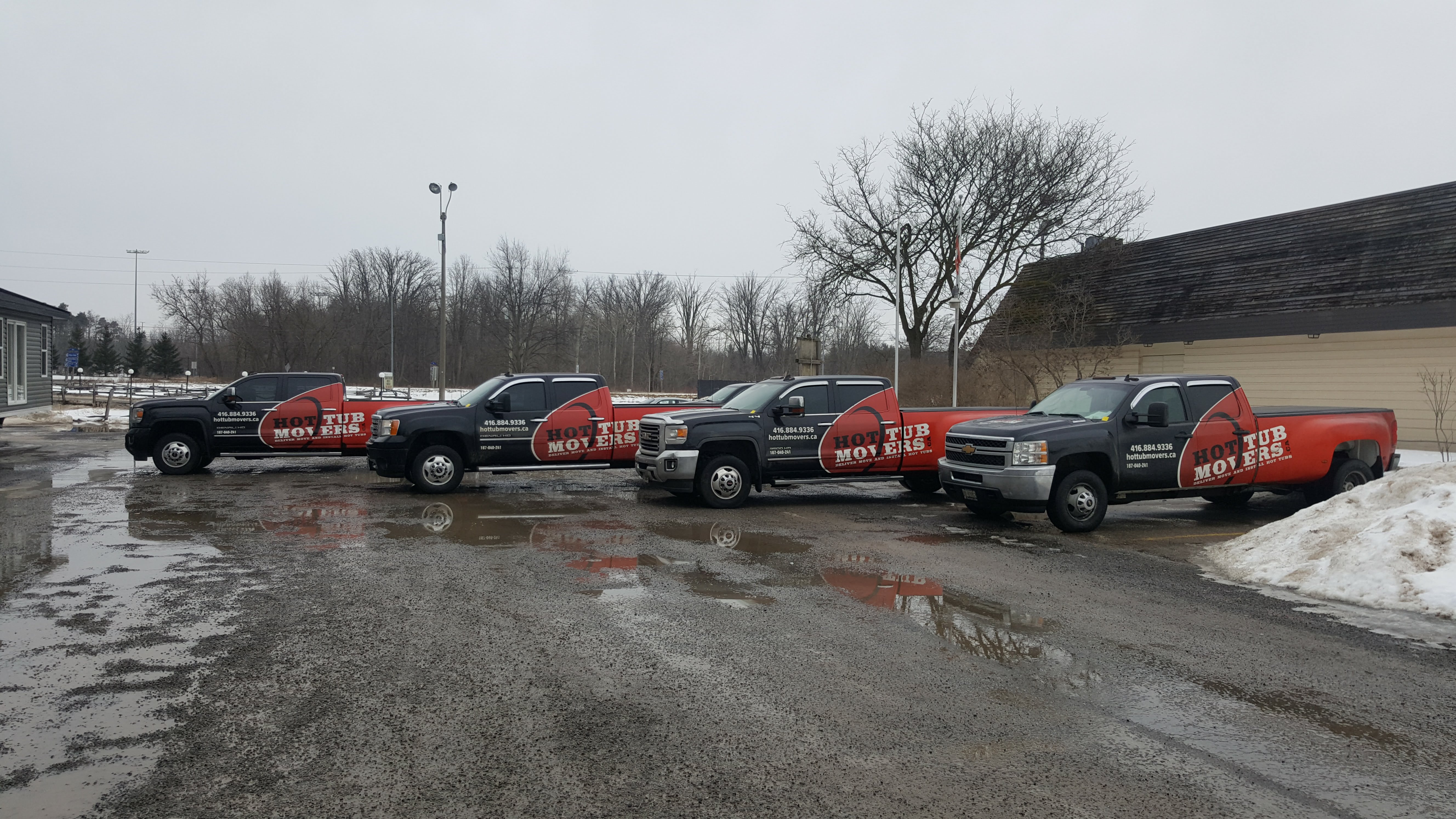 "Permanence, perseverance and persistence in spite of all obstacles, discouragements, and impossibilities: It is this, that in all things distinguishes the strong soul from the weak. "